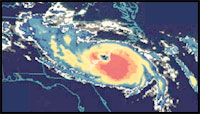 McAlister Communications understands communications in the midst of crisis. In 1989, as a top aide to Governor Carroll Campbell, Bob McAlister was responsible for all communications before, during and after Hurricane Hugo's devastating strike on South Carolina.
Today, our firm helps clients navigate their storms of crisis. Whether it's a hazardous waste leak or heated health care debate, we work to ensure that corporate executives and their teams are prepared for the challenges that crises present.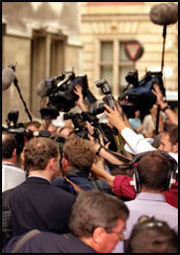 Crisis management planning begins with a complete analysis of emergencies a company might face. With those as a basis, we develop a Crisis Communications Plan that predicts various scenarios the company might encounter and outlines specific decision-making criteria for the company's Crisis Communications Team. This team, composed of corporate leaders, is responsible for various aspects of crisis management and empowered to carry out their tasks.
We then work with the Crisis Management Team to prepare them in the event of crisis. Through mock crises scenarios, we take the team from incident, through awareness, to communication and beyond, all in an effort to ensure that the company is prepared to operate in crisis situations that could affect its stock value or public reputation.