Public Policy Issues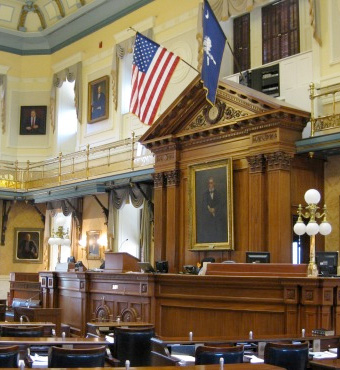 As the architect of Governor Carroll Campbell's historic restructuring of state government in South Carolina, Bob understands the complexities of the legislative process. His intricate knowledge of the state's political environment enables his clients to effectively navigate the halls of government to implement their key initiatives.
Bob has served as chief public relations strategist for a number of issue-oriented companies, among them:
health care
financial institutions
nuclear and hazardous waste disposal
public utilities
economic development agencies.
In his role as a strategic counselor, Bob has spearheaded key public policy issues, coordinating grassroots, lobbying and public relations campaigns, to keep them focused and complementary.
Crisis Communications Management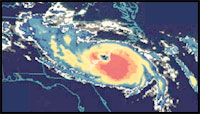 McAlister Communications understands communications in the midst of crisis. In 1989, as a top aide to Governor Carroll Campbell, Bob McAlister was responsible for all communications before, during and after Hurricane Hugo's devastating strike on South Carolina.
Today, our firm helps clients navigate their storms of crisis. Whether it's a hazardous waste leak or heated health care debate, we work to ensure that corporate executives and their teams are prepared for the challenges that crises present.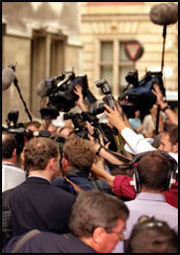 Crisis management planning begins with a complete analysis of emergencies a company might face. With those as a basis, we develop a Crisis Communications Plan that predicts various scenarios the company might encounter and outlines specific decision-making criteria for the company's Crisis Communications Team. This team, composed of corporate leaders, is responsible for various aspects of crisis management and empowered to carry out their tasks.
We then work with the Crisis Management Team to prepare them in the event of crisis. Through mock crises scenarios, we take the team from incident, through awareness, to communication and beyond, all in an effort to ensure that the company is prepared to operate in crisis situations that could affect its stock value or public reputation.
Media Relations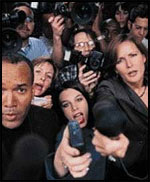 Years as a broadcast journalist and communications director give Bob McAlister an advantage with today's media. He knows their business and how to effectively communicate key ideas through their medium.
His wide-ranging connections extend beyond South Carolina to the national level where he was a media consultant for George W. Bush's 2000 South Carolina presidential campaign, Senators Strom Thurmond and Lindsey Graham, Governors Carroll Campbell and David Beasley and many legislators.
For the most part, the news media are independent and objective and do not slant news based on relationships. Nonetheless, it helps to have someone on your side who understands the media and knows how to be an effective advocate.